By Storyhub
Boy oh boy… here we are again. It seems the cannabis industry has discovered yet another cannabinoid called Delta 8 THC. Now everyone and their mom is curious to see how it works.
Chances are you've already heard all about Delta 8 and its similarities (and differences) to Delta 9 THC and CBD. But you may still be on the fence when it comes to trying it for yourself.
We get it, you're either not sure if Delta 8 is right for you, or you're curious to try it, but you have no idea where to find a high-quality Delta 8 brand.
We understand!
You see, there's a lot of confusion out there about which Delta 8 THC brands are truly the "best" in the cannabis world. Most people have no idea where to start.
Maybe you've done all your research and think you've come across a really great Delta 8 brand. But how do you know for sure?
If that question is on your mind, then you've stumbled across the right article. We've been where you are, and we know what you're feeling. That's why we want to help! It's also why we want to introduce to you…
How we choose the Best Delta 8 THC Brands
Whether you've read articles similar to this one or not, we want to share with you how we determine which Delta 8 brands are truly the best.
Because here's the thing…
Unless you know what to look for in a hemp brand company, how do you really know if they're the best?
Here's what we look for…
1. Transparency
First and foremost, we look at transparency. If a hemp company or Delta 8 brand has nothing to hide, then they'll provide total transparency when it comes to their cannabinoid-based products, from seed to shelf.
2. Source of Hemp
Once we see that the hemp brand is open and honest, we then look at the source of their hemp. We focus on organic, high-quality sources that utilize good farming practices. A lot of toxins are hidden within the earth's soil, so it's important that the brand you choose is sourcing their hemp from nutrient-rich soil that's free of toxic run-off and harmful contaminants like pesticides.
3. Extraction Methods
It's not enough to just have high quality hemp; we need to know that the brand is also utilizing clean extraction methods. Believe it or not, there are many shady companies that utilize harsh and toxic chemicals to extract cannabinoids, like Delta 8 THC, from hemp. And we don't want that.
4. Formulation process
We then focus on the brand's formulation methods. Some brands like to add a ton of fillers, preservatives, additives, artificial flavors, and so on. We look for brands that focus on clean ingredients.
5. Third Party Testing
Once we see their formulation process is clean and accurate, we then look at their testing methods. This one's a biggie for us. Third party testing is incredibly crucial when looking for a reputable hemp brand. It proves that the brand's products are free of harmful toxins and safe to consume by an unbiased third-party laboratory. But we don't stop there, we also look for their lab test results on their website, to ensure the tests are legit.
6. Label Accuracy
We then look at label accuracy. The whole point of third-party testing is to ensure the product is free of toxins, safe to consume, and labeled correctly. The Certificate of Analysis will showcase the cannabinoid and terpene profiles of each batch of products. So, if the label on the bottle or package doesn't match what the COA says, then we know something is wrong.
7. Brand Reputation
Next, we look at what real people have to say about the hemp brand's cannabinoid-based products. Which means we read both good and bad reviews. We like to get a feel of what people look for and expect from a quality cannabinoid product.
8. Customer Service Experience
Lastly, we look at customer support. Successful brands value their customers and will go out of their way to ensure all their customers' questions are answered. They also ensure that their customers are fully equipped with the knowledge they need to purchase the right product that meets their needs.
As you can see, we don't throw the word "best" around lightly. It takes a lot for a Delta 8 brand to be the best in our book. And as luck would have it, we've found a few Delta 8 brands that have exceeded our expectations and standards.
Which is why we want to share them with you right now. We've compiled a list of the absolute best Delta 8 brands on the market today.
So if you want to get your hands on these Delta 8 brands, then checkout our list below.
Best Delta 8 THC Brands
3Chi – Industry leader, best vapes
Diesel Hemp – Best gummies
Botany Farms – Best flower
Delta Extrax – Best tinctures
Urb – Best dabs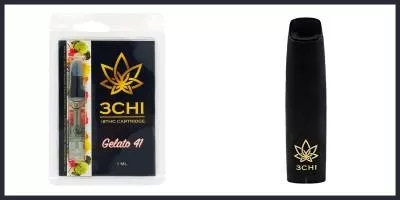 It's no surprise that if you've done any research on Delta 8 products, you've likely come across 3Chi. This brand is hands down the leading Delta 8 brand in the industry. No competition.
Here's why…
Not only did 3Chi introduce Delta 8 THC to America, but they know what they're doing when it comes to sourcing, extracting, formulating, and manufacturing Delta 8 products.
In fact, all of their products are third party tested. So, there's no fear of wondering whether their Delta 8 products are safe to consume. And if that weren't enough… All of their COA's are readily available on their website for viewing.
3Chi utilizes 100% organic hemp and focuses on creating products that are highly effective. 3Chi is known for having a wide selection of Delta 8 products, all of which are amazing. For now, we want to focus on their Delta 8 vapes.
Good Lord! If you're an avid vaper, and you're interested in trying Delta 8 THC, look no further.
3Chi's Delta 8 vapes are by far the best on the market. They're smooth, effective, and long-lasting.
They offer both regular and disposable Delta 8 vapes. So, if you're a beginner, you can try their unique proprietary Delta 8 disposable vapes to see how they work for you.
Now, their regular Delta 8 carts are packed with 95% Delta 8 oil and 5% therapeutic terpenes. Each vape is designed with a glass CCELL (Ceramic Heating Element) cartridge and equipped with a ceramic mouthpiece. This makes for an easy and smooth user experience.
We've been in the industry for a while now, and 3Chi takes the cake with their Delta 8 THC vapes. Trust us, you won't be sorry!
Shop 3Chi Delta 8 Vapes
With over 30 years in the Cannabis industry, the founders of Diesel Hemp have made it their mission to provide the world with higher quality hemp-derived products.
And if that weren't enough, Diesel Hemp created a whole team of professionals to create high-end Delta 8 products from scratch. Which means they have full control over their entire supply chain. In other words, they know what's going on from the time hemp seeds are planted to the moment their final products hit the shelves.
And like 3Chi, Diesel Hemp also provides up-to-date COAs upon their customers' request. Talk about high standards!
Now, Diesel Hemp also provides a large selection of various cannabinoid-based products. But we want to highlight their Delta 8 THC gummies for now.
Here's the thing…
Diesel Hemp is primarily known for their hemp flower, but we have to give it to them on their Delta 8 gummies.
Each gummy contains 10mg of Delta 8 THC, so these Delta 8 gummies make for the perfect dose for beginners. And the best part… Diesel Hemp utilizes their own homemade terpenes which give off a very unique effect that's unmatched by other Delta 8 brands.
That said, there are no artificial flavors or terpenes ever, and they're 100% vegan. What's more, 20 gummies come in each child-proof Mylar bag.
Seriously, if you're looking to chill out and get a ton of relief without having to smoke, then Diesel Hemp Delta 8 gummies are just what you need.
Shop Diesel Hemp Delta 8 Gummies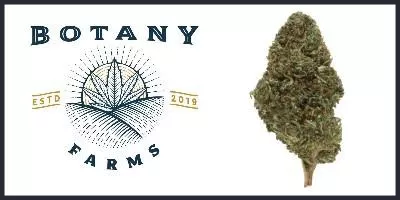 Next, we have a very unique boutique Cannabis brand that's based in Minnesota called Botany Farms.
There's a lot to be said about this brand, but what really caught our eye is that they focus on what they do best: cultivating unique, high quality hemp strains like CBG, CBD, and Delta 8 THC.
You see, Botany Farms works with micro farmers to ensure their hemp flower is not only the finest in the Cannabis industry, but the most effective as well.
That said, they ensure that each micro farm utilizes the absolute best growing and farming practices—which means their hemp-derived Delta 8 flower is perhaps the purest you'll see on the market.
But what really stood out to us was their unique method of infusing their Delta 8 distillate into their hemp flower, which creates absolutely unique and powerful Delta 8 hemp flower—like Delta 8 Bubba Kush, Delta 8 Pineapple Haze, and Delta 8 White CBG.
Honestly, these hemp strains are hard to come by with Delta 8 infused into them. So, if you're ready to have a pure experience with Delta 8, you've gotta try Botany Farms.
Shop Botany Farms Delta 8 Flower
Coming in at number four we have Delta Extrax, formerly known as Delta Effex.
Now, Delta Extrax has been around for a good minute. In fact, they're right behind 3Chi in their knowledge and experience with rare cannabinoids like Delta 8 THC.
In fact, Delta Extrax is considered one of the most trusted Delta 8 brands in the industry, and for good reason…
Not only do they have a rich history in cannabinoid research, but they take a lot of pride in how they formulate their products. This means their products contain little to no additives. So their Delta 8 products are perhaps some of the purest in the industry.
They also have their products vigorously tested by a third-party laboratory to ensure they are free from any harmful toxins.
Delta Extrax is no joke when it comes to their cannabinoid-based products.
And much like the other brands listed above, Delta Extrax also offers a large selection of Delta 8 products. But what really stood out to us was their Delta 8 tinctures.
Now, we know you've seen cannabinoid-based tinctures before. You may have even seen Delta 8 tinctures, but here's something you probably haven't seen before…
Delta Extrax has created three different Delta 8 tinctures based on their effects. So, if you're looking to chill and relax, Delta Extrax has created a Chill Premium Delta 8 THC Tincture to meet your needs. And they also have one designed for Focus and Balance.
What's more, Delta Extrax provides the lab reports of each type of product to show the different cannabinoid blends that work to produce each desired effect: Focus, Balance, and Chill.
We say try all three, because most of us can use help focusing, chilling out, and being active and productive throughout the day while staying calm.
Shop Delta Extrax Delta 8 Tinctures
Finally, we have Urb, a smaller company with a large following.
We know Urb is a strange little name, but we guarantee you'll remember them long after you finish reading this article. Here's why…
Urb is known for creating some of the finest hemp flowers in the industry. Honestly, they're right up there with Botany Farms and Diesel Hemp, which is why they are on our list.
Not only do they take pride in creating some of the best Delta 8 products we have had the pleasure of trying, but they focus on maintaining incredibly high standards.
As we've done throughout this list, we want to focus on a particular product line—in this case Urb's Delta 8 dabs—which are cut above all other Delta 8 dabs in the industry.
You see, Urb's Delta 8 dabs contain a unique terpene profile that is sure to provide you with powerful effects. And they have it all, from daytime blends, to nighttime blends, and everything in between. You honestly can't go wrong with Urb's Delta 8 dabs.
They even have combinations of Delta 8 along with CBN and CBG dabs, in case you're looking for some extreme relaxation. And the flavors of these dabs are by far the best we've experienced on the market.
But we must warn you, Urb's Delta 8 dabs are incredibly potent, so beginners beware. In fact, we suggest that beginners try other Delta 8 products before they dive into an Urb Delta 8 dab, because they can be a bit overwhelming at first—especially if you're new to psychoactive cannabinoids.
That said, if you're looking for something a bit stronger, we suggest you give Urb's Delta 8 dabs a try. Just be sure to start off slow and at a dose. It's best to ease into it, especially during your first few times.
Shop Urb Delta 8 Dabs
Delta-8 THC FAQs
Now that you know which Delta 8 brands are truly the best, you probably have a few unanswered questions.
So, we've jotted down a few popular questions and answers below. Take a look…
Are there any Delta-8 brands to avoid?
Yes!
Like any industry in the world, there are some less-than-stellar Delta 8 brands you should avoid.
If there's one thing we implore you to look for, it's transparency and third party testing. Reputable Delta 8 brands will have nothing to hide, and they will always have their products third party tested to ensure they are free from any toxins and are safe to consume.
Now, we wouldn't be heartbroken if you decide to not go with one of the reputable Delta 8 brands listed above, but we do encourage you to use our criteria to help you determine what makes a Delta 8 brand the best.
How to find the best Delta 8 brands:
Transparency
Source of Hemp
Extraction Methods
Formulation Process
Third Party Testing
Label Accuracy
Brand Reputation
Customer Service Experience
What are the best ways to consume Delta 8?
There are many different ways to consume Delta 8 THC, like:
Delta 8 Carts
Delta 8 Disposable Vapes
Delta 8 Dabs
Delta 8 Flower
Delta 8 Prerolls
Delta 8 Distillate
Delta 8 Edibles
Delta 8 Gummies
Delta 8 Drinks
Delta 8 Tinctures
Inhaling Delta 8 through vapes, carts, dabs, flower, and prerolls is by far the fastest way you can feel the effects of Delta 8, but those effects can fade rather quickly. So, you may find yourself having to inhale quite a bit more to keep the effects going.
But if inhaling is something you prefer to avoid, then Delta 8 edibles, gummies, drinks, and tinctures are also highly effective; they just take a little longer to kick in. But the good news is that the effects often last much longer than inhalation methods.
Can Delta-8 help you sleep?
There are a lot of studies that show certain cannabinoids help with sleep problems. While there are no studies specifically exploring whether Delta 8 THC helps with sleep, there are many testimonials from real life Delta 8 users who report sleeping better after consuming it.
That said, the only way to really know if Delta 8 can help with sleep, is for you to give it a try yourself.
Can Delta-8 help relieve pain?
There have been a couple of studies that explored Delta 8's effects in reducing pain and inflammation, and the positive results of these studies have led scientists to advocate for more research.
What's more, the National Cancer Institute now refers to Delta 8 THC as an analgesic (natural pain reliever). As is often the case, more studies are needed to fully confirm this. But that alone is pretty encouraging.
Many Delta 8 consumers specifically use it for pain relief, but to really know if it can help with your pain, you'd have to try it out for yourself.
Can Delta-8 help with nausea?
Yes!
As it turns out, there are published studies that have explored Delta 8's soothing therapeutic effects on extreme nausea and vomiting.
In fact, the National Cancer Institute even suggests that Delta 8 THC contains potential antiemetic (anti-nausea) effects.
But again, you won't know for sure unless you give it a try yourself.
Can Delta-8 cause anxiety?
Many users report feeling less anxious on Delta 8 THC. We all know that Delta 9 THC can often cause paranoid thoughts for some users, and it can sometimes exacerbate anxious behaviors—especially when consumed in large amounts.
But, not very many people have seen the same issue with Delta 8.
That said, too much of anything can have less than desirable effects. So large—and we mean large—amounts of Delta 8 can cause potential anxious thoughts, but not nearly as bad as with Delta 9 THC.
As always, we suggest you start off slow and with a low dose to get a feel for the right amount for you. You can always increase your dose overtime.
Which Delta-8 is the strongest?
3Chi has the strongest Delta-8 products in the industry. This is because all of their products are based on the highest quality Delta 8 distillate.
Can I buy Delta 8 online?
Yes! In fact, you can buy from any of the websites listed above.
However, we highly recommend you don't buy Delta 8 products from head shops or gas stations, as they are sometimes known to sell counterfeit Delta 8 products which can make you very ill.
Can I drive on Delta 8?
No!
While Delta 8 is very therapeutic, it's still intoxicating. Therefore, you should never drive or operate machinery after consuming Delta 8 THC.
Conclusion
As you can see, Delta 8 is a highly therapeutic cannabinoid, and scientists are continuing their research on this unique and rare compound.
As we've mentioned throughout this article, the best way to enjoy and truly experience Delta 8's medicinal effects is by purchasing high quality Delta 8 THC from reputable Delta 8 brands, like the ones listed above.