Benzinga, the leader in cannabis industry news and events, with a focus on business and finance, has launched the Benzinga Cannabis Network. The directory and accompanying social network will allow companies to make new connections and attract new business, while showcasing their products and services.
The directory is the largest and most comprehensive cannabis industry business directory build to date. Coverage includes everything from dispensaries, to public companies, to professional service providers — like accountants, payment processors, and marketing agencies, to name a few.
"The cannabis industry is growing rapidly and the companies supporting that growth are looking at ways to stand out from their competition," said Jason Raznick, CEO and Founder of Benzinga. "We created the Benzinga Cannabis Network as not only a repository of business data for the industry but as a way for cannabis businesses to have a better online presence and ultimately have an effective way to advertise their services."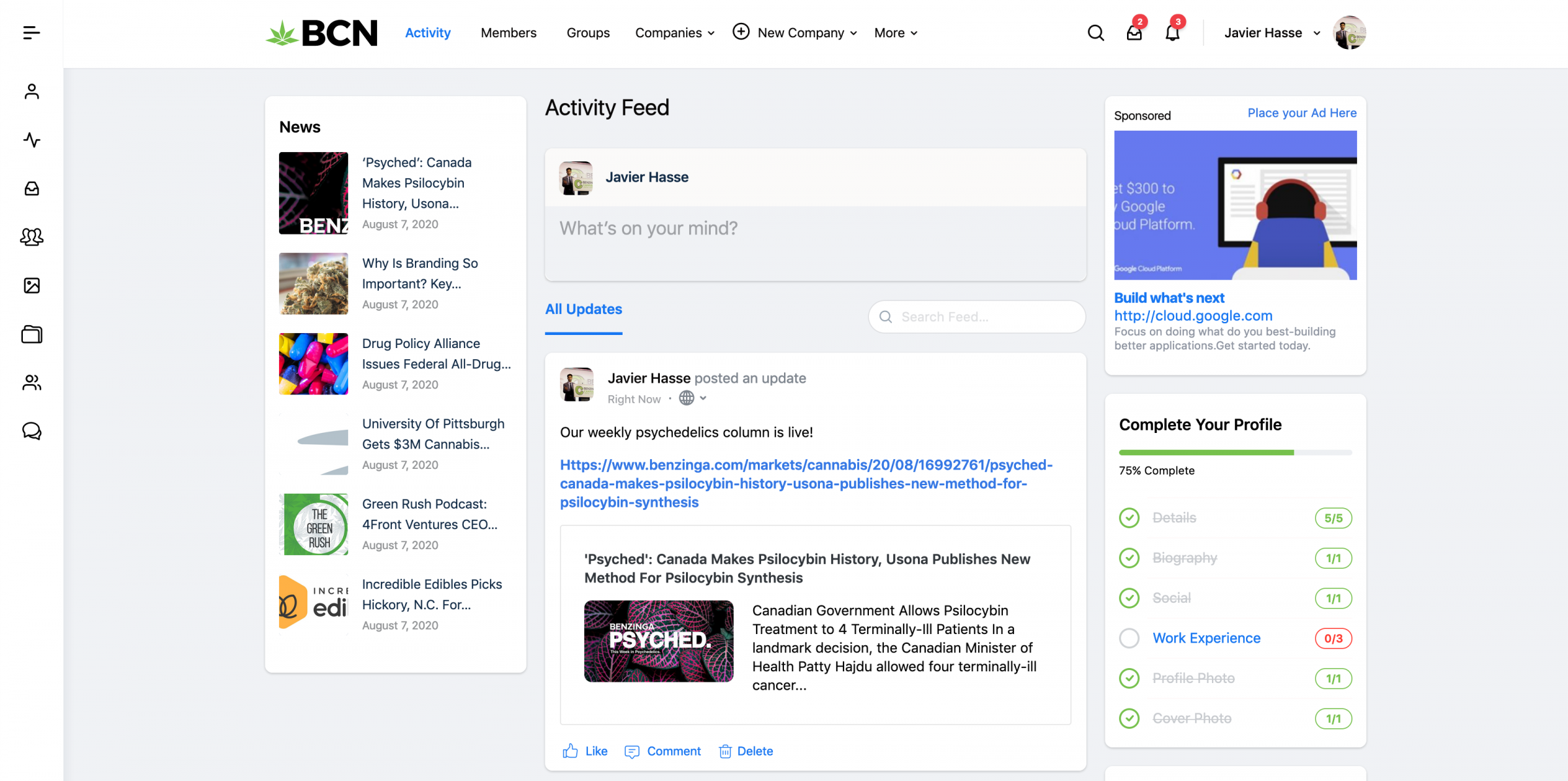 Benzinga's listings include all of the important information about cannabis companies, as well as photos, videos, and more. Businesses will have the ability to interact with customers, and gain exposure and online presence with promoted listings, as well as edit their profiles and features at no cost.
"We are always looking at ways to improve our online presence and standout," said Jay Price, owner of Seeds of Knowledge Consulting and user of the platform. "The Benzinga Cannabis Directory provides an easy way to update all your business information in one place and connect with others searching for your services."
To claim your existing profile or sign up for a complimentary profile please go here: https://cannabis.benzinga.com/
© 2020 Benzinga.com. Benzinga does not provide investment advice. All rights reserved.